It has been two weeks since I migrated back to India. They have been very interesting and quite eye-opening is some cases.
1. The first thing you notice is how much cleaner the big cities have become. New Delhi air is nowhere as noxious as it was a few years ago. CNG operated buses, taxis and autos have had a huge influence there.
2. Everything is quite expensive. You can't really live a middling, middle-class existence in $1k. People are making and spending a lot of money. There is every kind of booze available too.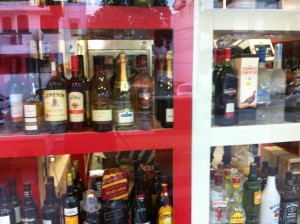 3. Medical care is available for a price. At Artemis hospital in Gurgaon, I saw a lot of foreigners; middle-easterners as well as Europeans.
4. You also have lots of family and so that makes the transition to the heat and more heat a lot more bearable.
5. Internet connections are also available at very high speeds. Quite higher than what I had anticipated. However, you need a backup for every connection. Preferably a backup of a backup as well.
More, anon…