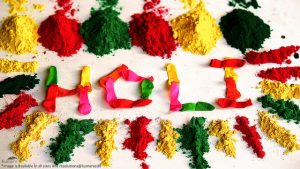 This week is Holi, the festival of colors in India. This festival is mainly celebrated to mark the coming of spring. Lots of folk gather around after the winter harvest and sprinkle colored water, throw gulal(made out of flour and psychedelic colored dyes). Let's take a look at the three interesting articles/videos that came my way this week.
Cooked by Micheal Pollan.
This is a great show in four parts: Fire,Water,Air and Earth. It is really fascinating for old lovers of Mr. Pollan's books.
The Real American Pie: No, it is not Apple Pie. It is mince pie instead. The author explores ways in which this pie became famous and how it lost it's mojo over time.

Enough about my fascination with food. Let's get real and talk of one of the most dangerous lads in history: Genghis Khan. I first read about him in Mr. Weatherford's seminal work, Genghis Khan and the making of a Modern World.
Over time, several other writers have come forward and tried to complete, compare and contrast the picture of this ruler of the largest empire known to man. In this article, the BBC History magazine explores the various facets of this fascinating ruler.
Until next week then! Have a good week and remember to play some Holi with friends and not get too drunk on Bhang. Yes, it is indisputably legal in India, during Holi, at least.