As always, I am going to try to foist only three thoughts on you this week.
Horrors of War
The First World War was one which killed enormous amounts of people. The numbers were truly staggering for the time.  There  were 17 million dead and 20 million wounded!!! All for European powers to prove who could rule over more people. It ended the most prosperous era the western world had seen in a long time and also ended the dominance of the British Empire forever.
The monarchies of Europe felt the brunt of the war and were clearly responsible for starting it. The workers International could not prevent it even by appealing to worker solidarity. The armies of Europe were downright eager for it. The following three books talk very eloquently of each and the part they inadvertently played in each other's roles; both in fomenting and then exacerbating the conflict.
The Ambassador car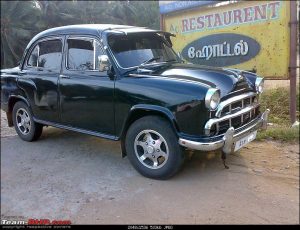 Can anyone who lived in India through the 1980's ever forget this classic car? Even now, Kolkata taxis are all Ambassadors. Why, I asked a taxi driver. He responded " They are the cheapest to maintain and we can manufacture spare parts locally.
This fabulous article by the sagely Mr. Thomas conveys the mystique and the genuine love for this model that we all possess. He is a Master of branding and he should know.
Smoothing the path through a customer's task flow
All product makers struggle with making it easier for customers to use said products. Stumbling onto a product and not realizing what you can do with it, is probably the most probable cause for abandonment. No amount of hard selling or discounts will effectively make the customer loyal to your product. Well, Amazon understands this very well as this article in the First Round shows us.
Do you want me to cover any specific topics or have questions that are creating a slow burn in your brain? Do write to me and I will recommend the palliative, balmy books or studies to deal with them.